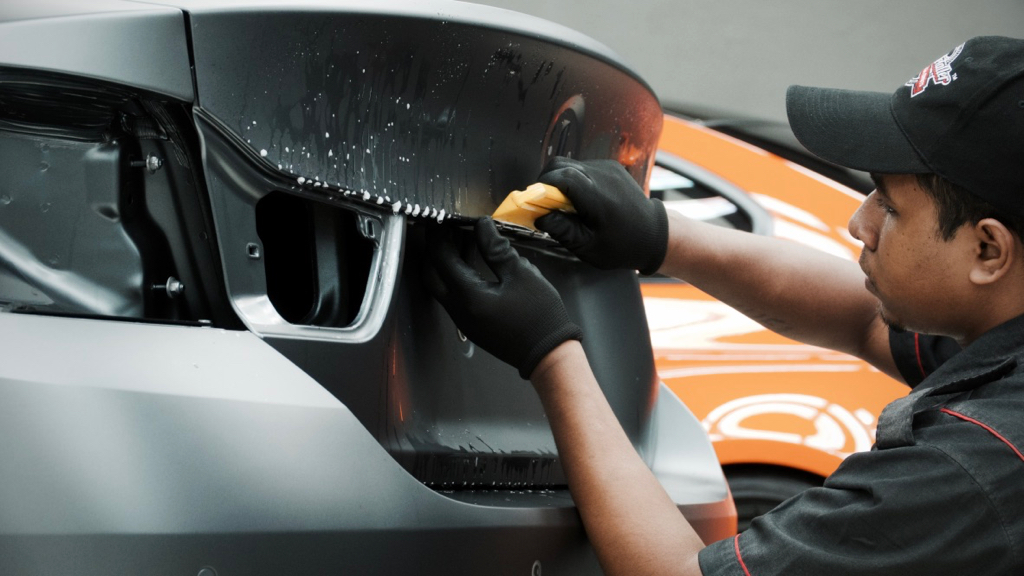 Many owners are now looking to not just protect but also transform their paintwork! Our Defender Matte Paint Protection Film has been at the forefront of this revolution by offering up to 300% more protection while also possessing a textured finish that can transform your existing factory paint!
Unlike our other clear automotive paint protection films (ClearGuard™ Nano SR and Defender 150-M), Defender Matte offers a completely different look and feel! It can be used to match existing matte paintwork including a recent BMW M4 GTS we worked on. Upon installation it was undetectable as Defender Matte's appearance was virtually identical to the 'frozen grey metallic' finish.
What Defender Matte is most well known for is its ability to be used on existing metallic paintwork to convert its appearance into a silky matte finish. It has been immensely popular with some of our customers who want a transformation in appearance!
Defender Matte still offers an amazing level of stone chip protection while totally sealing your paintwork against dirt, debris and oxidation! Defender Matte offers protection with great looks!
For more information on our Defender Matte Paint Protection Film, kindly contact AutoDetailer Studio on WhatsApp: +6012-5878-961 or if you would like to speak to our friendly service staff, kindly call us on 03-7960-7940.

For a totally immersive experience we're located at:

AutoDetailer Studio
35-A LG2, Block J, Jaya One,
No. 72A Jalan Universiti,
46200 Petaling Jaya,
Selangor, Malaysia.
GPS: 3.117805,101.635680

Waze Link: https://goo.gl/RktwFF
Google Maps: https://goo.gl/6YXH52
#defender #defendermatte #mattefilm #mattepaint #matte #paintprotectionfilm #ppf #clearbra #custominstallation #autodetailer #autodetailerstudio #noprecuts