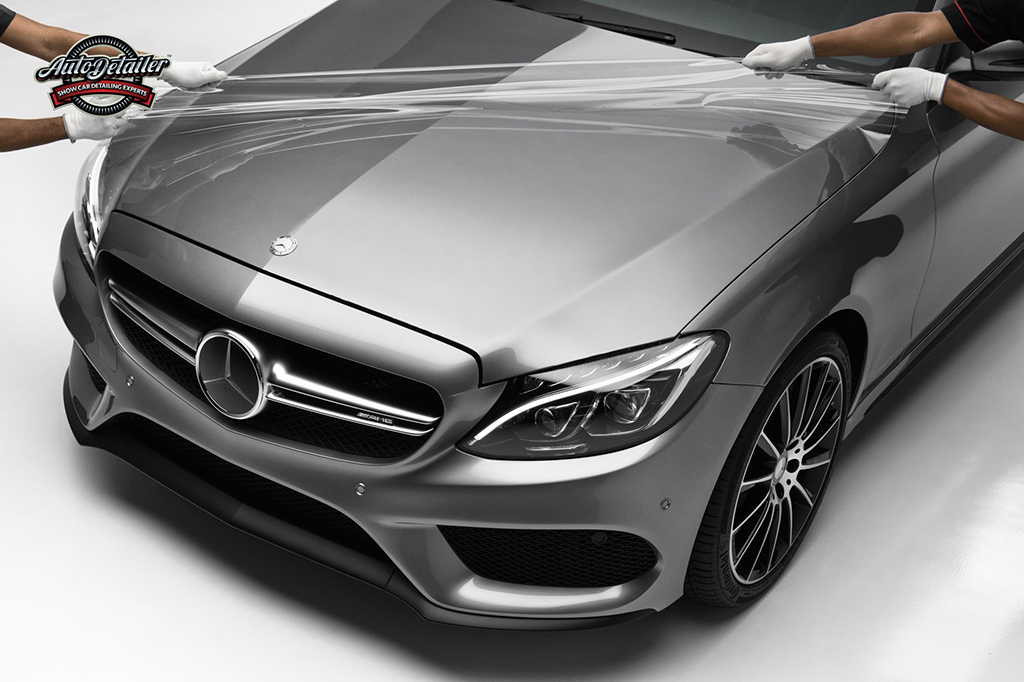 One of our more recent projects on the latest 2016 Mercedes C-Class being protected by our latest DEFENDER Paintwork Protection Film. This totally new high-tech polymeric formulation was highly suited for this project where our customer was seeking both protection and a high-gloss finish which required minimal care.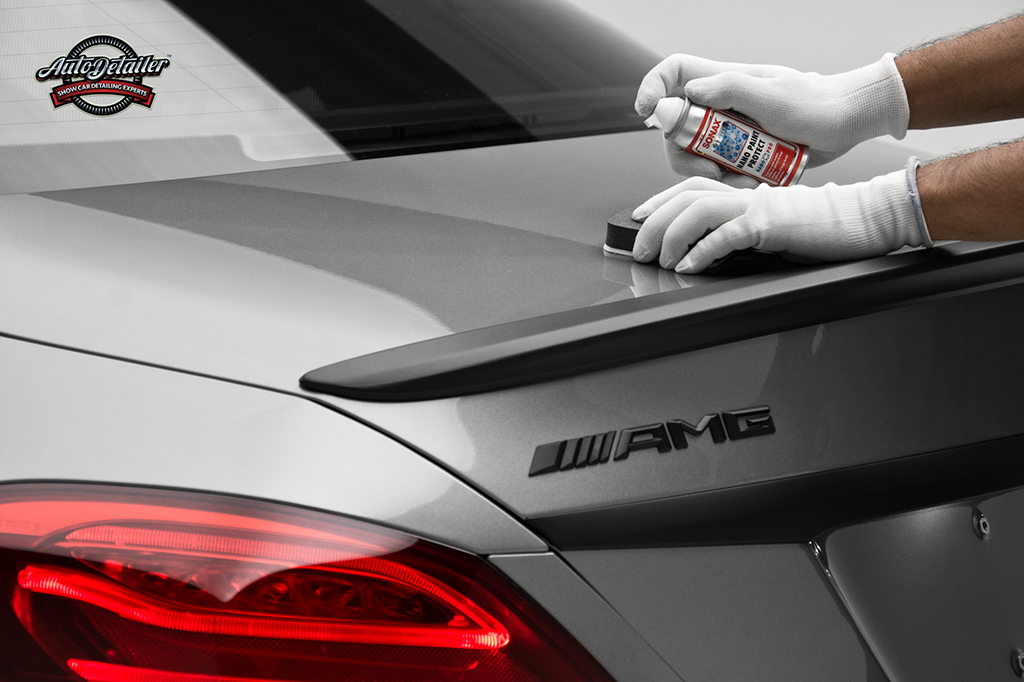 As part of our comprehensive paint protection, our exclusive Sonax coating system was also employed to give double the protection and setting off an amazing level of clarity and shine to the finish before the PPF is installed! Like all our Paint Protection Films, it only requires a weekly wash; no more waxing, no more polishing needed!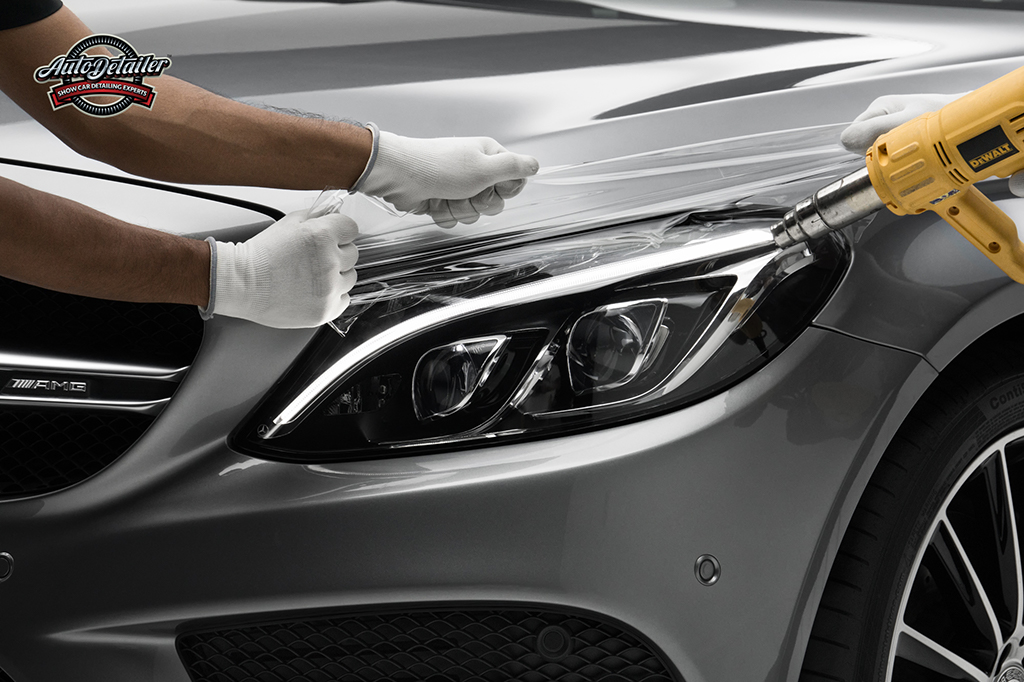 These brand new headlamps also received our DEFENDER Headlamp Protection Film which provides both resistance from debris, sand and stone chips. The cost of replacement for these complex headlamp units run into the thousands, so a Protection Film will give drivers both peace of mind; yet maintaining absolute clarity and brightness on the road!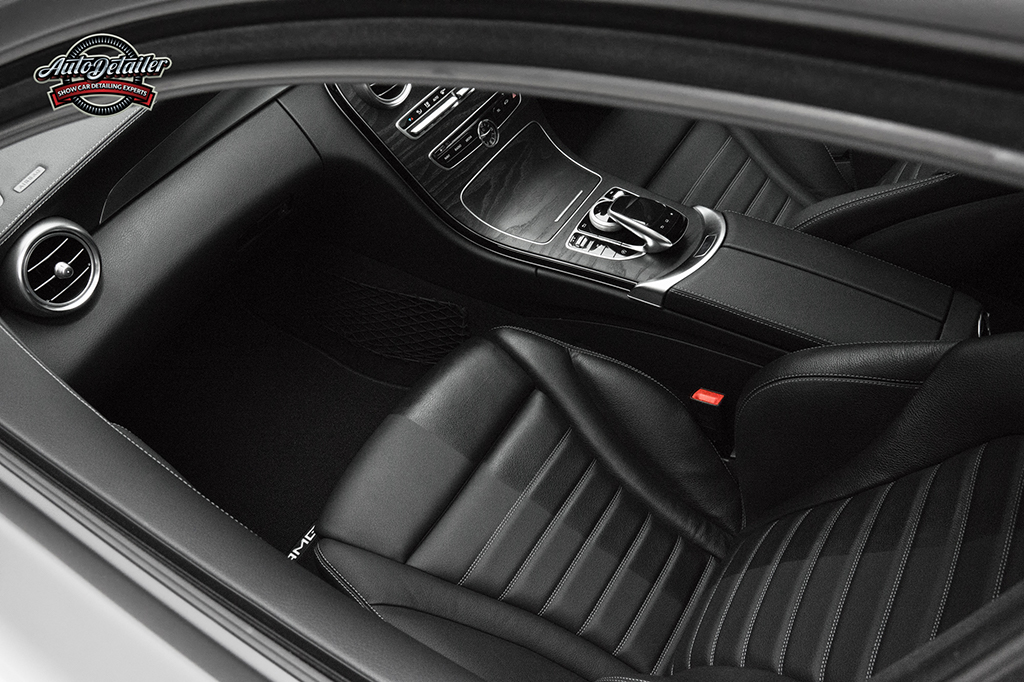 Our specialist also used our custom Dual-Stage Leather Feed Treatment on the leather upholstery to ensure it remains supple, soft and durable enough to face up to daily use. On the LEFT is the un-treated side of the original upholstery while on the RIGHT received our Dual-Stage Leather Feed Treatment. The treatment brings out a deep lustre of the leather which is both pleasing to the eye, yet also ensures the leather won't crack or mar with daily use. This amazing treatment will ensure the longevity of your leather interior!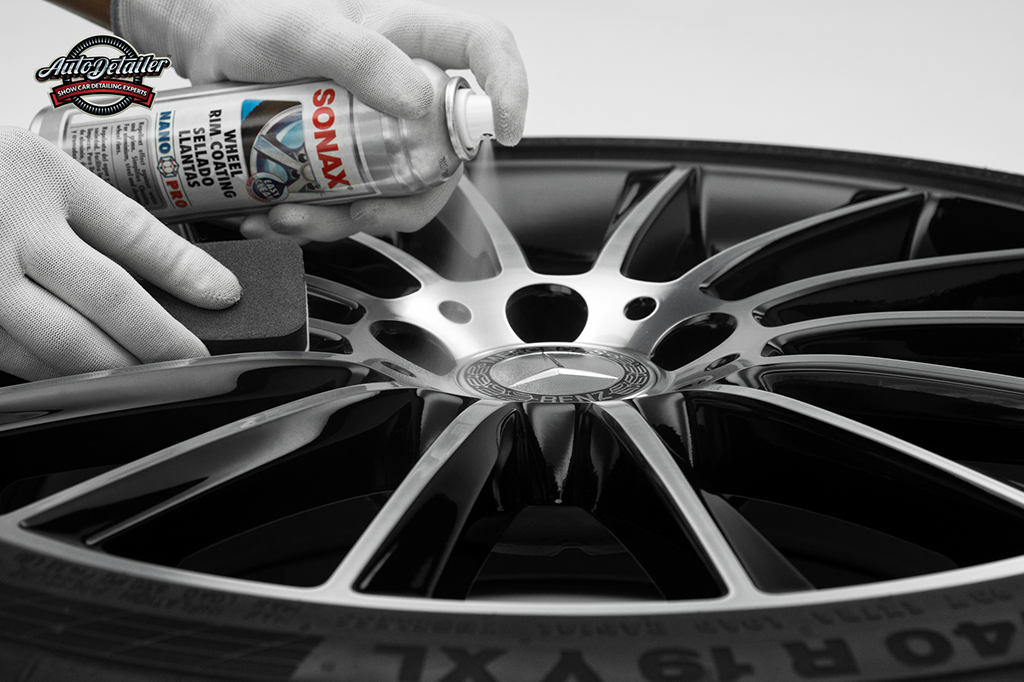 Our wheel detailing was accomplished with our partner SONAX® from Germany. We managed to bring out the deep lustre of these wheels with our many years of detailing experience. A specialised wheel coating system from SONAX® was later used to seal in the details and provides a matching finish to the fully detailed vehicle!
To find out more about DEFENDER Paint Protection Film solutions for your automobile, our service staff are ready to answer your queries on +603 7960 7940. For a totally immersive experience, come visit us at:
AutoDetailer Studio
35-A LG2, Block J, Jaya One

No. 72A Jalan Universiti
46200 Petaling Jaya
Selangor, Malaysia
GPS: 3.117805,101.635680